Hola peeps!  I am so excited to share with you an event that I have been longing to attend—Taliah Waajid World Natural Health & Beauty Expo NYC!  Finally they have decided to take this expo on the road and hitting up NYC.  For the last few years I have envied ATL chicas that was able to attend well on July 19th and 20th it is our turn.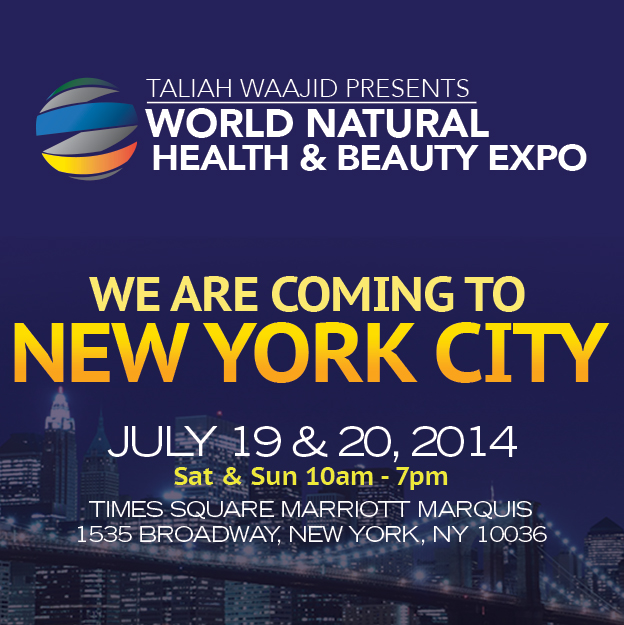 You can expect:
hair demonstrations
workshops on hair care, health and well-being
fashion shows
musical entertainment
shop for hair, health and beauty in the exhibit hall
There is soooooo much more too!  Sounds cool right?!?  If you are interested in attending I suggest that you get your tickets now!  Go here to purchase and I hope to see you there.  Enjoy!