Hola!  If you are in the DMV (DC, Maryland, Virginia) area next week then you may want to check this out with your little curly.  Join in for the book launch of  The Adventures of Curly Julie presented by the natural hair author J. L. Greenhill.
WHO is Curly Julie?
"Curly Julie is a little girl with curls experiencing life through the eyes of a little African American girl in America."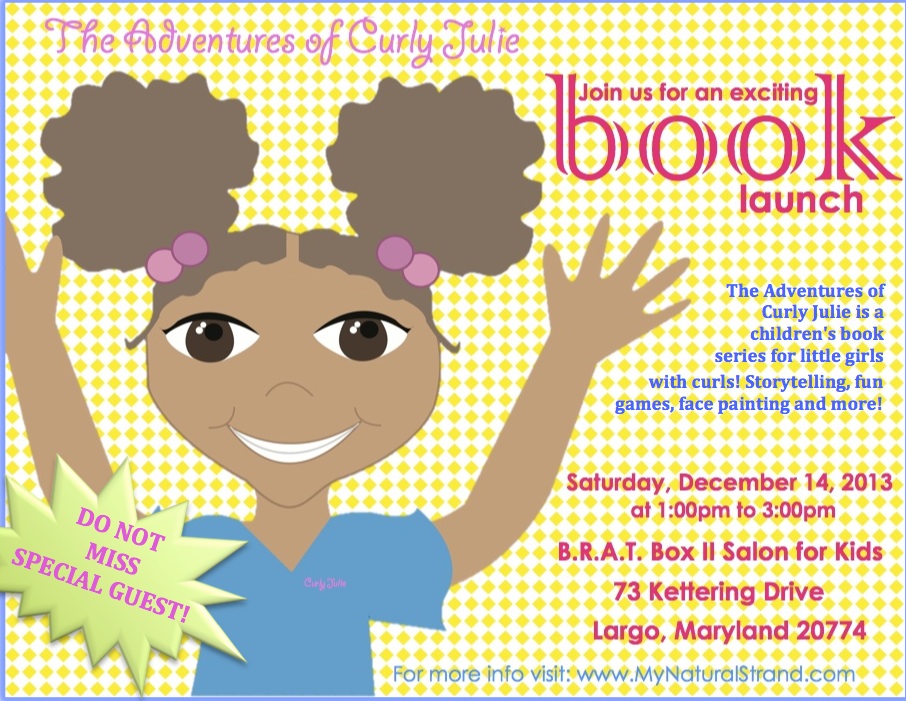 The FREE event will have face painting, games, storytelling and gift bags for the children.  I think that this will be a great experience for little girls and boys.  Tickets are going fast so go here to rsvp now.  Enjoy!