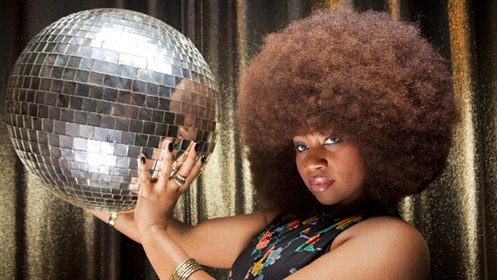 Hola mi gentes!  Hope all is good with ya.  I stumbled upon a fab natural hair event and thought that I would share—Koils by Nature presents "Natural is not a Fad".  I have no idea how I missed this one, sucks it is such short notice or else I would be going.  Lucky for you if you are in the DMV **that's DC/MD/VA for non-locals** area because this natural bash is going down this Sat, 10/15 at The Westin in Oxon Hill, MD.
This event promises not to be like any other meetup but more of an "experience".  I checked the details and it looks like it will be a fun-filled day with guest speakers, giveaways, and sharing all things natural.  Tickets are still available for only $20!  I say go check it out and spill the beans with me later…hehe.  For info/tickets go here.  Enjoy!
**Special Guest: Aevin Dugas—see the pic above if you don't know she has the world's largest natural afro!